Is there any YouTube Alternatives out there online? Lets explore the details in this article.
Google is the biggest search engine in the world.
YouTube is the second largest search engine in the world.
YouTube is best known as an online video platform (OVP).
Globally at the start of 2020, five billion Youtube videos were being watched every single day.
YouTube offers live streaming service like YouTube live TV, a gem of an feature.
Youtube offers monetization option for videos to earn ad revenues from the youtube channel.
The average viewing session on YouTube video is around 40 minutes.
YouTube app is widely used around the world, in fact app is installed by default in android mobiles
YouTube is free with advertising, or if you prefer to view without the adverts, then the subscription package is $9.99 per month.
Today we are looking at video streaming platform alternatives to YouTube for the below.
YouTube music videos.
Search engine style facility.
Instructional videos.
Live video Vlogs.
Gaming videos.
Product and media reviews.
Inspirational content.
Educational videos.
…and just about anything you can think of.
YouTube offers its service for free as long as you don't mind the advertising.
There is also the opportunity to earn money by uploading and monetization of videos in YouTube, and anyone can become a content creator with a YouTube video.
So, what are the alternate video platforms? We take a look at the best, most likely YouTube competitors in no particular order here.
As a viewer, here are the Best YouTube Alternatives.
Vimeo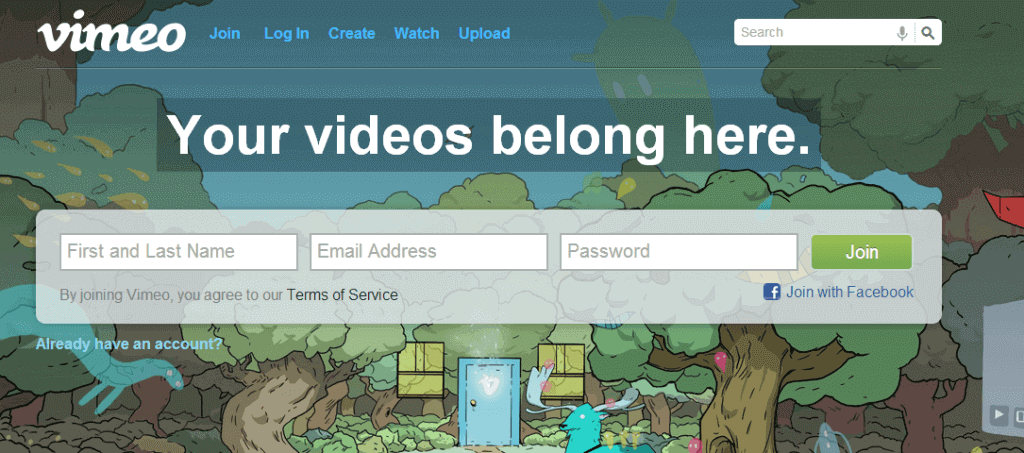 Launched in 2004, the creators of Vimeo came up with a unique selling point (USP) of only offering high-quality high-definition videos with a strong emphasis on high-quality content.
In 2007 they introduced HD to the site.
Vimeo's aim to ensure high quality is achieved by using better encoding methods and higher bit rates than competitor YouTube.
Therefore a 720p video viewed via Vimeo compared with a 720p video on another site, the Vimeo version would be crisper and smoother.
In a trial to use Vimeo as a search engine, I typed in "how to fit a brake pipe to a corsa" in the search bar, and there were no results.
Typing the same request into YouTube, brought up plenty of instructional videos from youtube as well as four adverts connected to the search.
Vimeo is not a small community – Vimeo has 150,000,000 creators.
So Vimeo wins on high-quality video, we can say this aspect is one of the youtube pros.
Let's face it some of the content on YouTube is pretty dire!
But YouTube wins on search engine hits and content quantity.
Best as a YouTube alternative when you know what you want to watch and want quality viewing.
Metacafe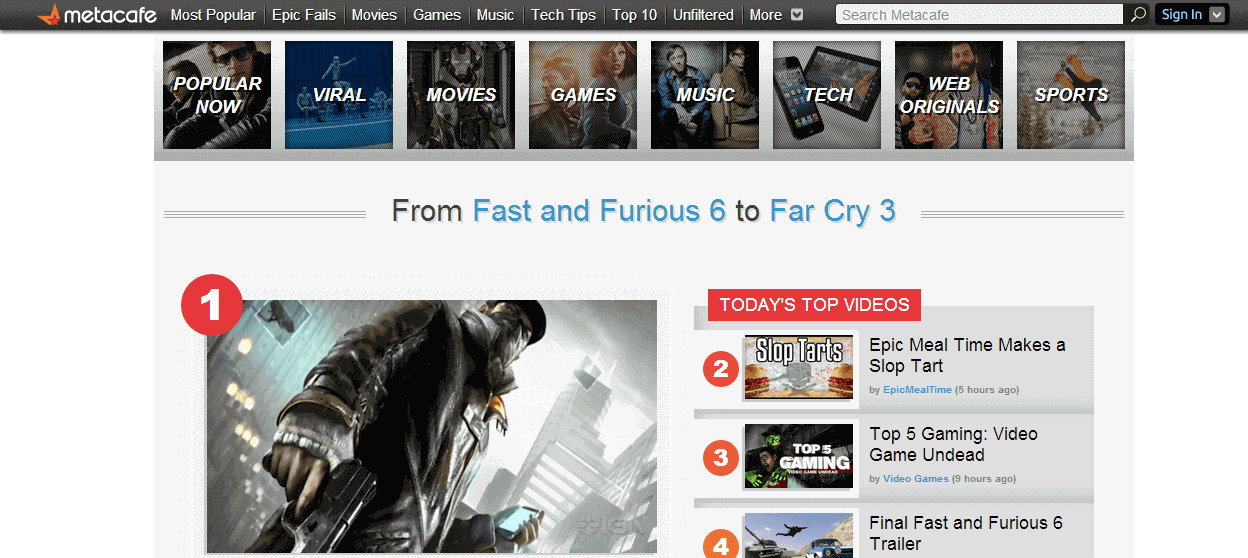 Metacafe specialism is short-form video content.
They specialize in very short video clips, it is easy to lose some time having a laugh at a view of the streaming video.
The site is easy to navigate and to find what you want.
However, beware of the photo adverts that at first glance, appear to be memes; they are for the type of products that make claims they cannot substantiate, and that's a real shame.
The videos seem to be good quality, and some are very funny videos.
The search facility is responsive, and all the searches I did brought up relevant videos.
Metacafe seems to have only a few contributors, but it is an OVP to keep an eye on for the future.
Best for short, amusing video clips.
Dailymotion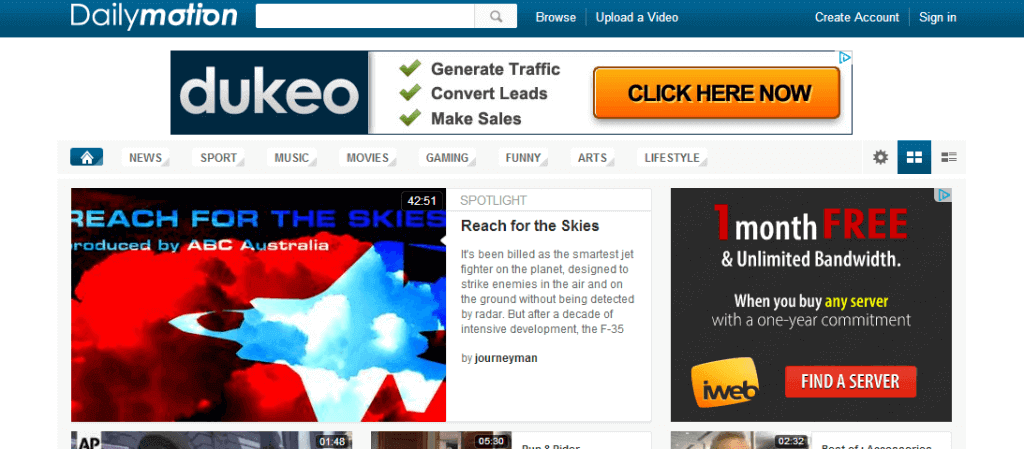 If you pop Dailymotion into your search bar and you'll land on the home page featuring news items for your area.
Select a video, and there is an annoying time lag before the video begins.
This lag can interrupt the enjoyment when the videos are used as background and is even more annoying when you are settled down to watch an hour of videos.
However, the sound quality is excellent, and the video quality is comparable to YouTube.
There is not the huge quantity of music videos on Dailymotion, so for music lovers, it cannot compete as a YouTube alternative.

Best for news updates.

Veoh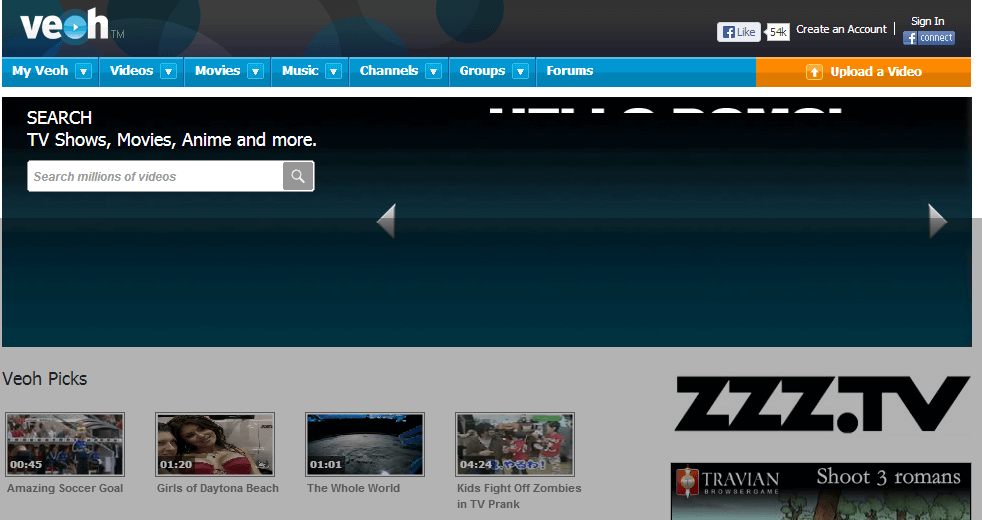 Veoh launched in 2004 in San Diago, California and although they advertise that they have an app, are a search engine, offer free videos, streaming platform and including television and movies.
I could not get anything to actually load.
Furthermore, the site flagged up as unsecure.
They do not seem to offer any USP and search wise; I couldn't get any videos for any searches I tried to perform.
DTube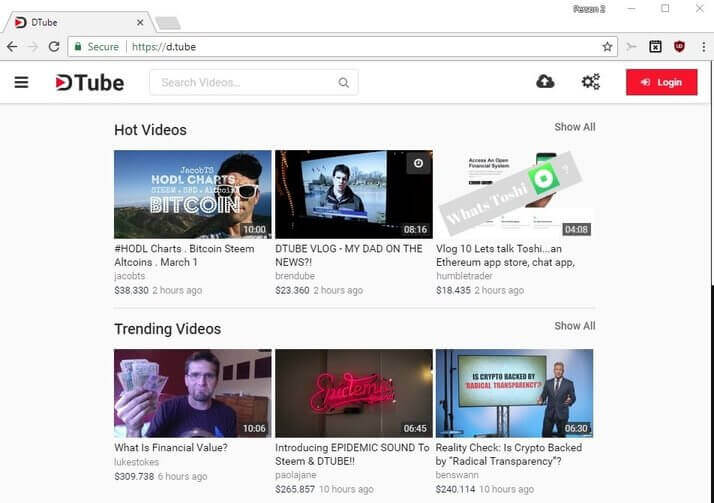 DTube is a community controlled video sharing platform that offers a USP of security.
Their videos are not uploaded and streamed from a single location; instead, all content is stored on blockchain, which makes much more secure than its rivals.
YouTube users will feel comfortable with the appearance and layout of the site; it is very similar to YouTube.
Music videos are very limited, with the main emphasis being on anime.
The search and download speeds are quick, and the quality seems good.

Best for anime and security-conscious viewers.

9GAG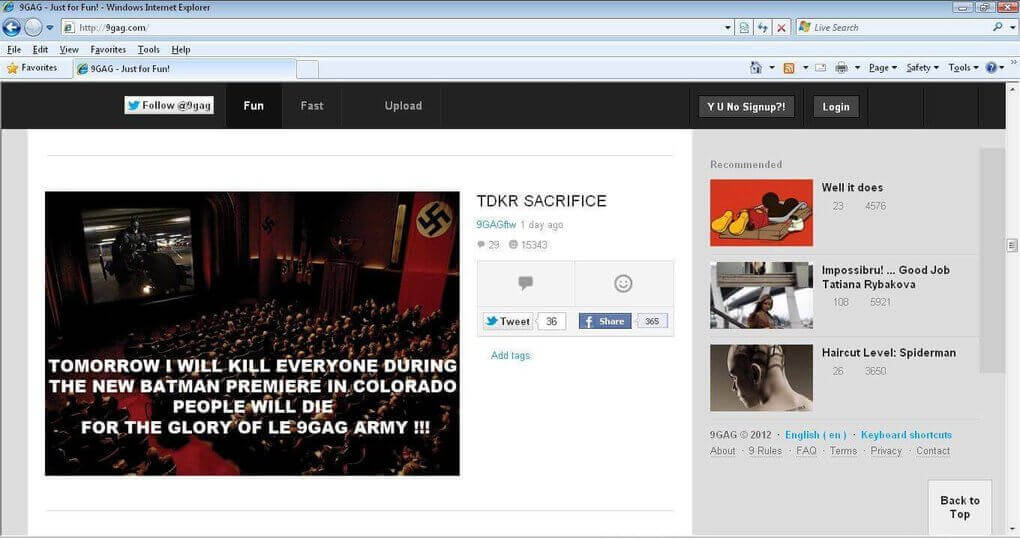 9GAG is the best place to find a short funny video or GIF.
The site is easy to navigate, and the content sections are listed in a sidebar, also very easy to navigate.
Very limited music videos and what is there are mostly covers.
But for a laugh and to find something to share with friends on social media, 9GAG wins hands down.
Not a realistic OVP competitor to YouTube though there are other alternatives to YouTube.
For something completely different and a guaranteed laugh, 9GAG has its place.

Best for short, funny clips.

TikTok
TikTok is a China-based video hosting site and social media platform that described as a place for modern-day karaoke!
The original concept was for people to express themselves via singing, dancing, lip-syncing and comic sketches.
However, it is not widely available outside of China, TikTok is banned in some countries and not available in the UK.
TikTok, therefore, is not a viable YouTube alternative outside of China.

Best for Chinese youth culture.

Peertube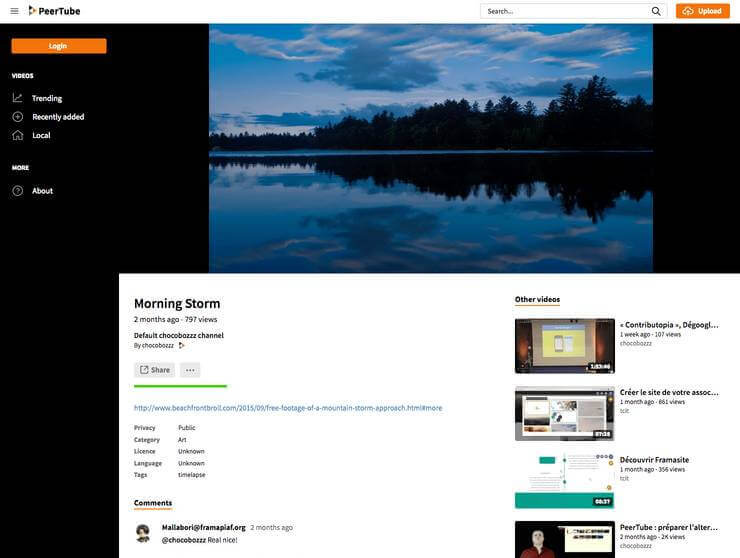 The concept of Peertube is to offer a peer to peer video streaming service.
Its a perfect example for video streaming sites.
Their own publicity materials are clunky, and the site is not user friendly to the casual visitor.
At the same time, it may work for business users wishing to share videos; it is not a viable free YouTube alternatives in its current format.

Best for Peer to Peer business use.

IGTV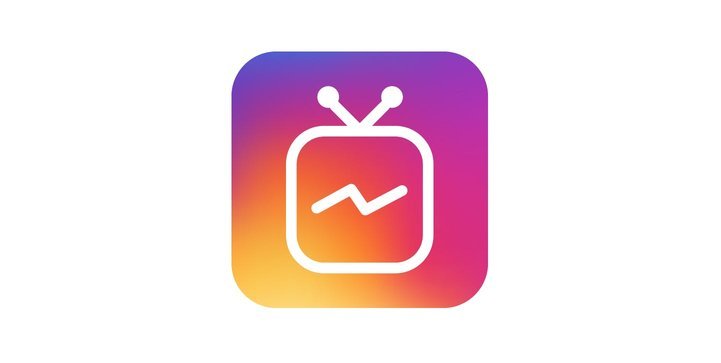 IGTV is the video section from Instagram.
The USP is that IGTV is designed to be viewed vertically in portrait rather than landscape, making it very phone user friendly.
IGTV hosts up longer videos(upto hour long), unlike Instagram account where videos are not allowed to exceed a minute.
So, IGTV app is clearly designed as an OVP add on to compliment Instagram users and its owner Facebook's pre-existing video hosting.
Thoughtfully designed to be easy to use, open the app, some content will start.
You will see content from people you follow in just the same way as browsing Instagram.
There are also different channels, and it is possible to find other content by things you like.
All users can upload videos to IGTV.

Best for sending videos to friends and family.

Internet Archive
Internet Archive is a free borrowing library for videos, music, audio books and more.
It is possible to search by year, type, artist and subject.
The searches are quick, and even less common artists and book subjects can be found there.
Internet Archive is a handy resource for scholars but is serving a very different purpose to YouTube.

Best for academic research.

TED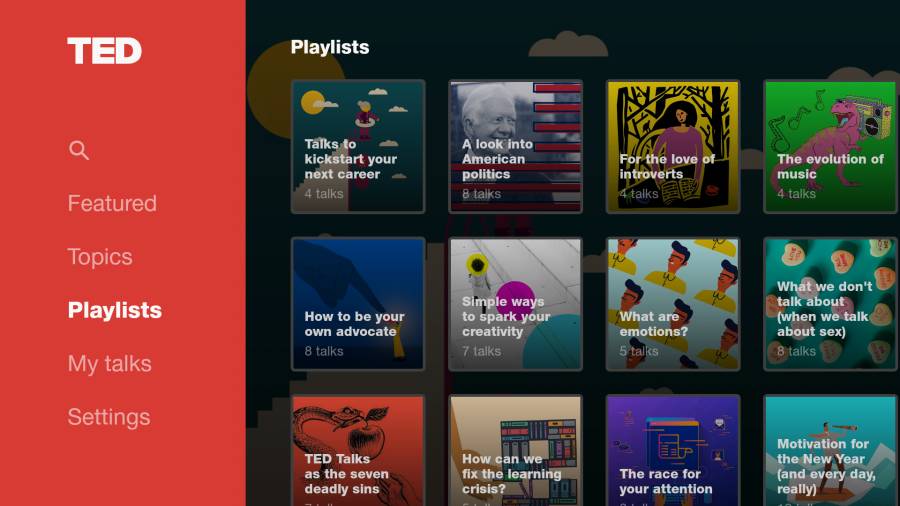 TED began in 1984 as a type of conference to converge technology, design and entertainment.
Ted is a not for profit platform designed to share short, powerful talks to spread ideas and create discourse and thought.
Ted offers lectures in over a hundred languages and offshoot TEDx runs events designed to share ideas around the world.
A quick look on YouTube though and many TED videos are available on there.
They say:

'We're a value-centered, nonpartisan organization, owned by a nonprofit with a smart foundation for stable growth.'
Ted is not even trying to be an alternative to YouTube.
As a very old, long-established organization, they know just who they are and what TED is about; they are very clear about their mission statement.

Best for inspiration, high-quality talks on a wide variety of subjects.

Crackle
Crackle is a San Francisco based video site founded as a joint venture between Chicken Soup for the Soul Entertainment and Sony Pictures Television.
As far as alternatives to YouTube go, Crackle, unfortunately, does not cut it; it is not widely available and therefore fails spectacularly in the global market.
What they offer to those who can get it are original television shows and old Hollywood movies.
Crackle is entirely free to view. A good site if you can access it.

Best for Movie and television fans living in the USA.

VEVO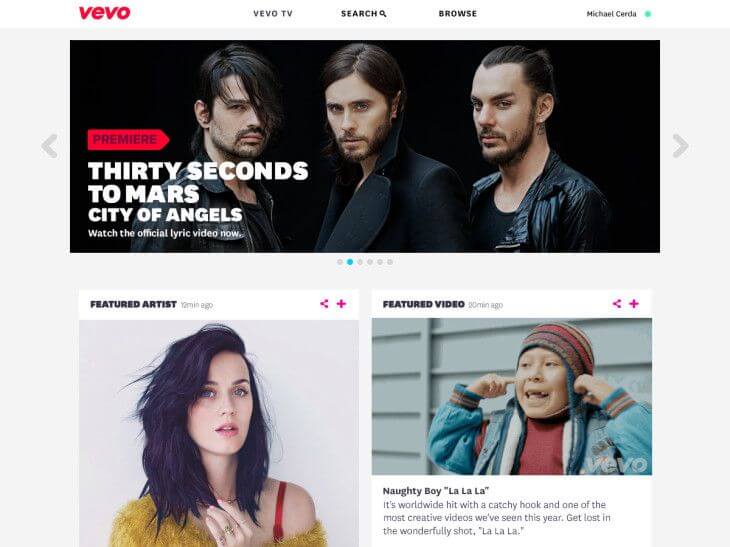 Vevo was set up by EMI and Sony and later joined by Warner Bros the idea is to showcase their artist's music videos.
Vevo is not really one of the alternatives to YouTube as YouTube does their consumer music video hosting.
Realistically, if you want to ensure quality artist original videos go to YouTube via Vevo!
Otherwise and to find those occasional rare gems cut out the middle man and go directly to YouTube.

Best for high-quality original artist, original videos.

What all these sites do have in common as OVP is that they are all available to view free, if only to some extent.
Costs and Earnings:
Whichever platform you choose, it could take you a few months to begin to earn from uploading your videos, because it takes time to build up a following.
Your videos need to be viewed, liked and shared.
Once people start to follow you and tell other people about your content, the momentum will begin to build.
Don't be disheartened if you don't get lots of hits straight away; think about other ways you can publicise your content on the site.
Obviously, there is no scope to earn from uploading videos onto Crackle, VEVO or Peertube.
The other platforms discussed here do have some earning capacity.
Earning from YouTube
To start to earn revenue from YouTube, you must amass a minimum of 4,000 video watch hours on your channel in the last 12 months, and that's 240,000 viewing minutes.
Your channel must have a minimum of 1,000 subscribers.
The actual amount that can be earned on YouTube varies depending on the video category and channel status.
Payments are based on per 1,000 views of the adverts shown on your videos.
The actual revenue amount per view is tiny and varies from category to category.
Just $0.0042 per view is a realistic approximation, and it doesn't even count if someone clicks off the advert before a specific time has passed.
YouTube award good creators and there are five ways to make money on YouTube with YouTube:
1. Advertising revenue.
2. Channel membership.
3. Merchandising.
4. Super Chat and Super Stickers.
5. YouTube Premium Revenue.
The above opportunities each have a set of eligibility requirements that are above the subscriber and view count requirements.
Earning from YouTube Alternatives
Dailymotion offers contributors up to 70% of advertising revenue from the videos the contributor has uploaded.
Another income stream from the site is to add your Dailymotion video to your own website or blog or even a third party website.
Metacafe is a great place to earn from high quality videos.
Once your video has had 20,000 or more views, you will start earning.
Metacafe pays $5 per 1000 views thereafter.
DTubers earn cryptocurrencies (Steem), and earnings depend on how much Steem power they own.
Contributors keep 75% of the Steem they produce.
As far as alternatives to YouTube go Vimeo is the most likely to compete with YouTube for viewers and for earning capacity.
Vimeo could not be any simpler to upload videos as a contributor.
They offer a simple drag and drop facility.
There is a very small space allowance for free at Vimeo, so if you are looking to view videos only and not upload, then Vimeo is free.
However, be aware that some contributors can and do charge to view their content.
Vimeo's On Demand section is chargeable.
In order to realistically upload content, there is a range of paid tiers offering differing levels of storage space and support starting at $7 per month for 250GB annual storage space.
As far as earnings are concerned, Vimeo's website states that you can earn more there than on YouTube.
However, there is no hard and fast information to prove that theory categorically.
They do state that contributors using their On Demand service keep 90% of the charges.
Therefore it is reasonable to surmise that if you post quality videos that people are happy to pay to view that you can earn money at Vimeo.
YouTube has over a billion users, and hundreds of millions of hours of content are watched on YouTube every day.
With such a large number of viewers and ease of signing up to comment.
The law of averages means that you will come across some less kind people and some characters who enjoy creating conflict and disarray.
That is the downside of such a large, freely available video hosting platform.
Realistically, Vimeo appears to be the most likely of the alternatives to YouTube.
Vimeo is not a small site by any stretch of the imagination; they are creeping towards 2m viewers.
There is an idea that the community is generally more mature than the average on YouTube.
They are known to be supportive with feedback being constructive.
Vimeo has a peer to peer atmosphere, and maybe that is because Vimeo is more about serious film making and caters towards professional and semi-professional video makers.
Why YouTube is Top
What makes YouTube so special?
That is the million-dollar question!
Launched in the USA in 2005.
YouTube is one of the most visited websites ever visited on the internet so far.
There was no easily accessible place on the internet to share videos.
YouTube was the brainchild of three Paypal employees.
A Nike advert was the first video to gain one million views in the video platform.
Google bought YouTube for approximately $1.65 billion.
June 2007 saw the launch into the UK and eight other countries.
December 2008 HD introduced to YouTube.
2010 new style advertising introduced.
2011 vloggers and games begin to earn a living from YouTube.
2020 YouTube tipped to continue to grow.
400-500 hours of trending video uploaded onto YouTube every minute.
Also all these sites provide a sharing, embedded options, so users can share the videos in video sharing website like facebook, twitter, instagram and so on.
In every sharing platform, we can see tons of video sharing every day.
YouTube TV Alternative
Now days big gaints coming with TV streaming options and one of them is, sites like Youtube TV.
Following were the alternatives of Youtube TV.
Apple TV
Hulu with Live TV
Instagram TV
Sling TV
Roku TV
In conclusion, there are other video host sites like flickr, twitch, hulu, to view videos and to earn money from being a video creators or content creators.
They do have their place, and if you want the niche of something funny or anime, then 9GAG and Dtube respectively are perfect for your requirements.
If you aim to earn from short videos, quality amusing videos, then Metacafe video platform is perfect for you.
However, if you want a one-stop go-to video hosting channel, then YouTube is still the biggest and most likely option that you will choose.
As we have shown, there are alternatives to YouTube, each with their own USP and advantages.
Still, they are only really YouTube alternatives if you are seeking the specialism they offer.
YouTube is the OVP owned by the Google, the biggest search engine in the world.
YouTube is King in 2020.